Mon 06/05/2019 - 07:14 EDT
UFC 237 Odds & Picks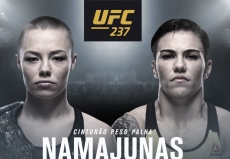 Fight Night in Brazil
This is a dream event for MMA fans in South America as UFC 237 is packed with Brazilian stars to showcase in front of a home crowd at Jeunesse Arena in Rio de Janeiro.
The spectacular 13-bout card is scheduled for Saturday, May 11 and features Brazilian icons Anderson Silva, Jose Aldo and Jessica Andrade.
Andrade (-130), who is known for being one of the most dangerous women on UFC's roster, is the top pick against Rose Namajunas (+100) with the strawweight title on the line in one of two main events (UFC Betting Odds provided by Bovada).
Silva (+140) faces middleweight contender Jared Cannonier (-170) in the other main event, while Aldo (-140) squares off against top featherweight prospect Alexander Volkanovski (+110).
The early prelims kick off the card at 6:15 p.m. ET and will be streamed on UFC Fight Pass. The prelim fights for UFC 237 get started at 8 p.m. ET and can be watched on ESPN. The main card, featuring the two top bouts, will stream as a pay-per-view on ESPN+.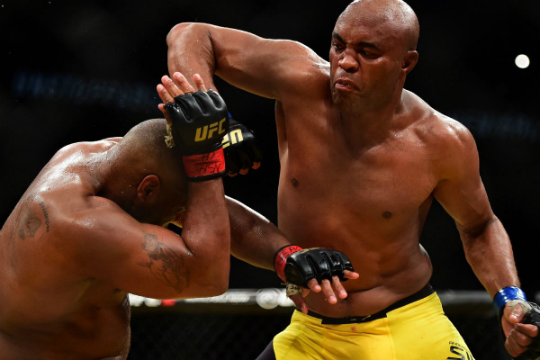 UFC 237 Odds Explained
The betting lines for all 13 fights will be posted with either a plus or minus sign in front of the money line UFC 237 Odds. Top-ranked online sites like Bovada also offer proposition bets on some of the bouts, with the most common prop being "method of victory."
How do the odds work and what are the payoffs? Money line bets either have a positive (long shot) or negative (favorite) sign in front of the current odds. The number after a plus sign in front of the posted odds is the amount of profit a bettor earns on a $100 bet. The number after a negative sign in front of the posted odds is the amount a bettor must wager to earn a $100 profit.
In the women's strawweight championship, Andrade is listed as the -130 favorite. That means a bettor has to wager $130 to earn a profit of $100 ($130 bet + $100 profit = $230 total return). A bettor will double their money if Namajunas retains her title at +100 ($100 bet + $100 profit = $200 total return).
The UFC Odds will change as fight night draws closer, especially if big bets are made on one of the fighters. But your odds are fixed when you make your bets.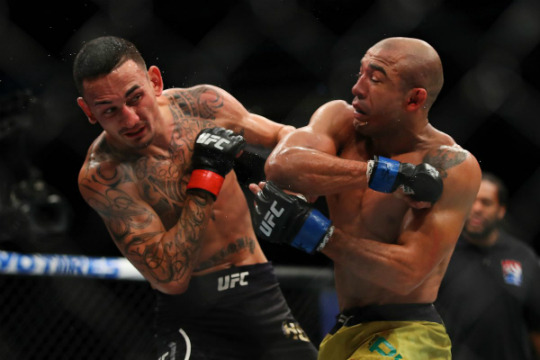 UFC 237 Predictions
With such a loaded card taking place in one of UFC's biggest hotbeds, UFC 237 should provide a lot of entertainment with the majority of the bouts featuring Brazilian fighters. Let's take a look at the three big fights and try to pick a winner in each event (odds provided by Bovada).
Namajunas +100 vs. Andrade -130
Newly crowned strawweight champion Rose Namajunas (8-3) is coming off consecutive wins over one of the UFC's most dominant champs in Joanna J?drzejczyk. "Thug" hasn't fought in more than a year since she scored a unanimous decision over the champ in April 2018. Namajunas is one of the most well-rounded fighters in the game and comes into this bout on a three-fight win streak.
Jessica Andrade (19-6) is known for being one of the most dangerous women in the sport. She gives up a huge height advantage to her opponent, so the Brazilian star will have to find a way wear down the champ using her superior strength. Andrade, also know as "Bate Estaca," also comes into this title fight with three consecutive victories, including a quick first-round win last September.
Pick — Namajunas (+100)
Cannonier -170 vs. Silva +140
Both fighters come into this middleweight battle having lost two of their last three bouts. Cannonier (11-4) got back into the win column after back-to-back losses to Dominick Reyes and Jan B?achowicz. The five-foot-11 "Killa Gorilla" had previously fought at the light heavyweight level, but after his impressive win over David Branch in his debut at middleweight, he earns a much tougher competitor in this event.
"Whether they love me, whether they hate or whether they're neutral, it's going to be a really good fight," Cannonier said of the Brazil UFC fans in his bout with Silva.
A Brazilian superstar known as "The Spider," the 44-year-old Silva (34-9) still looks like a prize fighter after 43 lifetime bouts. It's been almost seven years since Silva last fought in Rio and this could be one of the former champ's last fights of his career. His recent record has not been kind to the middleweight fighter as Silva has won just two of his last seven matches.
Pick — Cannonier (-170)
Aldo -140 vs. Volkanovski +110
Aldo (28-4) was on top of the featherweight division for more than a decade, but the champ relinguished his belt after back-to-back losses to Max Holloway in 2017. "Junior" has won two fights since then and now faces an up-and-coming force in Alexander Volkanovski. Aldo is hoping to regain his title with two fights left on his current UFC contract.
"My plan is to fight Alexander Volkanovski on May 11," Aldo said. "Then I'll have only one fight left in my contract, which I plan to have. But I already have another thing in mind: boxing."
Aldo has a lot of work to do before he takes his talents into the boxing ring. Volkanovski (19-1) has not lost since the fourth fight of his UFC career. That's 16 straight wins, including a knockout victory in his most recent match against Chad Mendes at UFC 232. "The Great" knows a victory over Aldo will move him one gigantic step closer to a title shot.
Pick — Aldo (-140)
See below the top sportsbooks where you can wager online and choose the best one for you: