Saturday Night NBA Betting Fever
Sat 25/02/2017 - 17:55 EST
Saturday Night NBA Betting Fever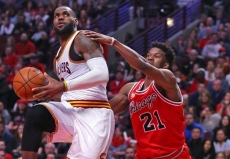 Back these NBA teams on Saturday
By Dan Favale
Houston Rockets (-12.5) vs. Minnesota Timberwolves (+12.5)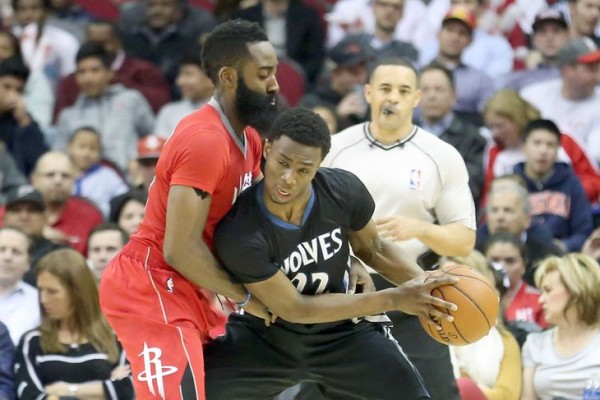 The Minnesota Timberwolves haven't won a game on the road against a winning team since they beat the uber-shorthanded Los Angeles Clippers at Staples Center in mid-January. Their play has certainly picked up of late, and they are working off a decisive Friday night win over the Dallas Mavericks. But the Houston Rockets are scary as hell after trading for Lou Williams and should not be taken lightly.
Minnesota simply doesn't have the requisite offensive firepower beyond the three-point line to keep pace with Houston for an entire game. Stir in the fact that the Rockets, unlike the Timberwolves, are working off a day of rest, and this is one large spread in which we can invest.
The Pick: Houston Rockets (-12.5)
Dallas Mavericks (+2.5) vs. New Orleans Pelicans (-2.5)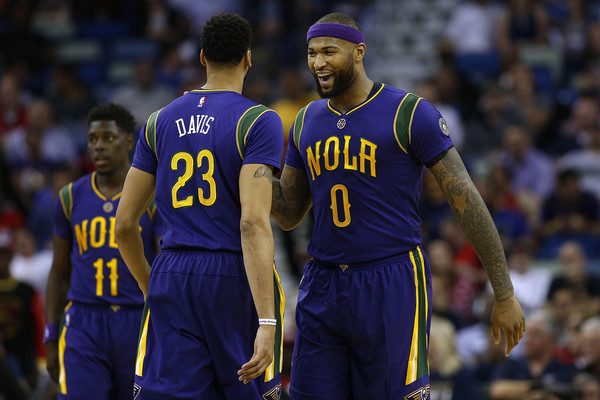 This line is incredibly tough, and yet given all the other double-digit point spreads that are at your disposal on Saturday night, it's best to play a close, coin toss-like one such as this.
The Mavericks are coming off a bad loss to the Timberwolves on Friday night, and there's a chance head coach Rick Carlisle benches some of his older troops on the second end of a back-to-back. Even if recent trade acquisition Nerlens Noel plays, Dallas doesn't profile as an incredibly deep team.
Nor do the New Orleans Pelicans for that matter. They looked woeful and out of sorts in DeMarcus Cousins' debut against the Rockets on Thursday. But still, in a game like this, we have to roll with star power in Anthony Davis and Cousins—even if said stars have little experience playing next to one another.
The Pick: New Orleans Pelicans (-2.5)
Orlando Magic (+3) vs. Atlanta Hawks (-3)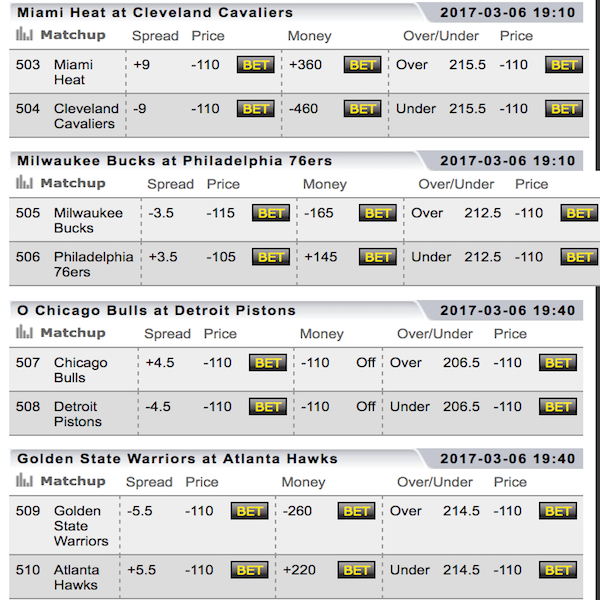 The Atlanta Hawks are low-key suffering through a brutal stretch that, in addition to their bad loss at the hands of the Miami Heat on Friday night, includes a letdown against the Sacramento Kings and a near-miss against the Portland Trail Blazers leading into the All-Star break.
That we have to roll with the Hawks anyway is a testament to how bad the Orlando Magic remain. If head coach Frank Vogel decides to embrace small-ball to the fullest extent, they could become an immediate matchup nightmare for Atlanta. But even then, this spread isn't large enough for us to invest in Orlando.
The Pick: Atlanta Hawks (-3)
New York Knicks (-5.5) vs. Philadelphia 76ers (+5.5)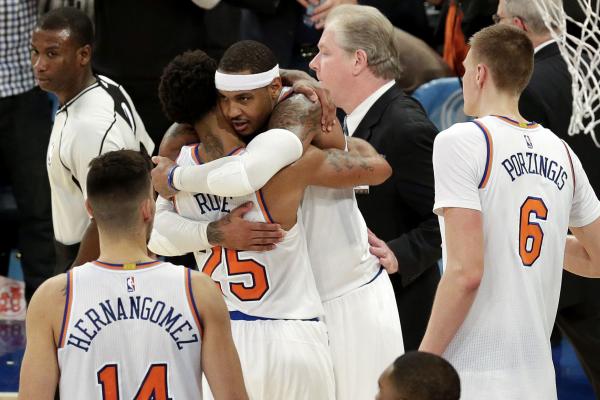 Joel Embiid remains on the shelf. Nerlens Noel is now a member of the Mavericks. Ben Simmons has yet to make his NBA debut. Why on earth would we roll with the Philadelphia 76ers in this matchup?
Because the New York Knicks are freaking terrible.
Kristaps Porzingis won't be suiting up as he recovers from an injury, and the Knicks' defense is a relative crap fest—doubly so when he's not on the floor. The Sixers are working off a peppy win over the Washington Wizards from Friday night that could leave them exhausted, so we have to take that under advisement.
Then again, the Knicks haven't won a game by more than five points at home since their Jan. 12 beatdown of the Chicago Bulls. There's no reason to have confidence in them here.
The Pick: Philadelphia 76ers (+5.5)
Honorable Mention: Cleveland Cavaliers (-10) vs. Chicago Bulls (+10)
For the bold out there, we have this line, which we recommend as a flyer and nothing more.
LeBron James is recovering from an illness, and while we would typically bet on him playing through it, we're not so sure this time. The Cleveland Cavaliers are at home, so he won't be disappointing too many fans, and there's no guarantee his buddy Dwyane Wade will be suiting up either after logging 32-plus minutes in Chicago's Friday win over the Phoenix Suns.
With Kevin Love already penciled into the injury report, not to mention J.R. Smith, this feels like a good time to invest in Jimmy Butler's relative awesomeness.
The Pick: Chicago Bulls (+10)
StandingsNBA