NBA Friday Night Picks Parlay
Fri 23/03/2018 - 00:30 EDT
NBA Friday Night Picks Parlay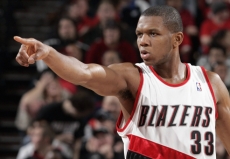 Celtics Often Beat The Betting Line
The Rockets may have the best record in the NBA, but they're not even in the top 10 when it comes to betting on Houston against the spread.
MVP candidate James Harden and the Rockets (57-14) are tied for 12th out of 30 teams. Fans may not care, but bettors certainly do.
The top teams against the spread (ATS) are the Boston Celtics (43-26-2) and the Portland Trail Blazers (40-26-5). Surprisingly, the Cleveland Cavaliers are the worst team to bet on. LeBron James and company cover the spread less than 33 per cent of the time (23-47-1).
There are 10 games in the NBA on Friday night. Let's try to pick the winner against the spread in two of them and cash a winning parlay ticket (odds provided by Bovada).
**VGB's Friday Night NBA parlay pick — Take Toronto (-12) over Brooklyn and Portland (-6.5) over Boston. If both teams cover the spread, the payoff is $66.13 for a $25 bet. If either team loses against the spread, the ticket is void.
---
Nets Winless Against Raptors
Brooklyn (+12) at Toronto — The Raptors (53-19) may be 30 games ahead of the Nets (23-49) in the Atlantic Division, but against the spread it's a different story. Brooklyn ranks third ATS in the league, while Toronto is fifth. In other words, both of these teams often beat the betting line.
The Raptors are 29-6 at home while the Nets are 9-25 on the road and 1-12 against division opponents, so the winner of this game is hardly in doubt. But the point spread is a great equalizer.
This is the fourth and final time these two teams will meet this season. The Raptors are undefeated against the Nets and 2-1 ATS. Toronto won 120-87 on Dec. 15, 114-113 on Jan. 8 and 116-102 on March 13.
New Jersey has won two of its last three, but the Nets are also 3-8 in their last 11.
The Raptors have lost two of their last three but they are also 12-2 in their last 14. They scored 79 points in the first half against Cleveland earlier this week and lost.
DeMar DeRozan is the only player on either team that ranks in the top 20 in NBA scoring. Toronto's veteran shooting guard is 11th and averages 23.6 points a game.
It's time for the Raptors to start getting ready for the playoffs, which begin next month, and bury the Nets at the Air Canada Centre.
---
---
Blazers' Streak Comes To An End
Boston (+6.5) at Portland — It took the best team in the league to halt Portland's 13-game winning streak this week.
Harden had a game-high 42 points as the Rockets edged the Trail Blazers 115-111. It was Portland's first loss at the Moda Center since Feb. 11. The Blazers (44-27) won nine times at home during that stretch, including victories over Golden State, Cleveland and Oklahoma City.
The 13 consecutive wins tied the second-longest streak in franchise history. They will be out to start another run on Friday against the Celtics (48-23).
Boston has lost two of their last three and it is 4-4 in its last eight games.
Damian Lillard and Kyrie Irving both rank in the top 10 in the NBA in scoring. A fifth-year point guard, Lillard averages 26.6 points a game for Portland and is tied for fifth in the league. Irving, who has missed most of March with a knee injury, is 10th in scoring with 24.4 points per game.
The Celtics are dealing with a lot of injuries, so the red-hot Blazers should roll in this one.
---
VGB's Top 10 NBA Teams
(Current odds to win the NBA Finals listed after team record. Odds provided by Bovada.)
Houston (57-14) +200 — Won three games in a row on road this week.
Golden State (53-18) -125 — Injuries piling up, lost four of last six.
Toronto (53-19) +1000 — Thunder snapped 11-game winning streak.
Boston (48-23) +1800 — Another top team with a losing record lately.
Portland (44-27) +4000 — 13-1 in last 14, lost to Rockets this week.
Oklahoma City (43-30) +3000 — Won six straight before blowing one.
Cleveland (42-29) +850 — 6-5 in last 11, but rallied to beat Raptors.
New Orleans (41-30) +20000 — Won 10 in a row, 4-4 since that streak.
Indiana (41-30) +20000 — Lost three of last four and slipping in East.
Philadelphia (40-30) +4000 — 8-3 in last 11, fourth seed in conference.