NCAAB March Madness 2019 Odds & Picks
Mon 25/02/2019 - 16:21 EST
NCAAB March Madness 2019 Odds & Picks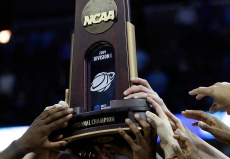 Upsets Reign In This Event
Throw out the conference standings in the early rounds of the NCAA men's basketball tournament. And don't underestimate the small schools that most have never heard of. This is March Madness. Anything can happen in the first few rounds of this unpredictable tournament … and it often does.
Wagering on this annual event is the second most popular ticket of the year next to the NFL's Super Bowl. There's money to be made here as upsets are often the story of the day.
The 2019 NCAA tournament begins with Selection Sunday (March 17), when the 10-person committee announces all 68 tournament teams and their respective regions and seedings, and ends three weeks later with the Final Four (April 6) and championship game on Monday, April 8.
The Duke Blue Devils, who have won the national championship five times, are the overwhelming favorites in the NCAA Future Odds at +170. The Tennessee Volunteers (+750), Kentucky Wildcats (+800) and Virginia Cavaliers (+800) round out the top picks (odds provided by Bovada).
The Villanova Wildcats, who have won two of the last three championships, are huge underdogs at +4500 or 45-1.
March Madness Odds Explained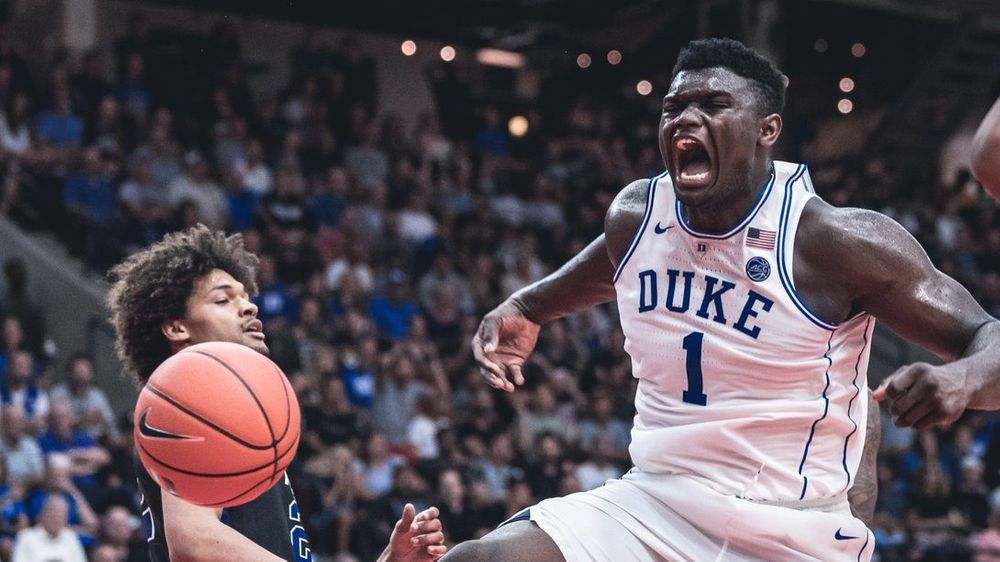 Of the 34 champions since 1985, 21 of them are No. 1 seeds. Nine of the past 12 title winners have come from the top line. As crazy as March Madness Games can be, the best teams of the regular season have the most success in the postseason.
The Blue Devils, led by Hall of Fame head coach Mike Krzyzewski, have dominated headlines this season with such young stars as Zion Williamson and RJ Barrett. Duke doesn't offer a lot of value at +170 in the NCAA Future Betting Lines, but it is clearly the team to beat in March.
How much can a bettor win on the favored Blue Devils? A $100 wager would earn a $170 profit ($100 bet + $170 profit = $270 total return).
How about other likely top seeds like Kentucky or Virginia, both slotted at +800? A $100 wager would earn an $800 profit ($100 bet + $800 profit = $900 total return).
Sports books — such as top-ranked platforms like Bovada — also offer March Madness Bets, which include the money line, point spread and over/under totals. There are also dozens of other prop bets for certain players and teams come tournament time.
March Madness Format
This college men's basketball tournament is one of the premier events in all of sports. The 68-team single-elimination spectacle holds 67 games over a period of 19 days — a jam-packed end to the season that aptly earned the nickname March Madness.
The tournament teams include champions from 32 Division I conferences (which receive automatic bids), and 36 teams which are awarded at-large berths.
The event, which was created in 1939, is contested in four regions with teams seeded one through 16 in each. The regional winners advance to the Final Four, which will be held in Minneapolis on Saturday, April 6. The national championship tips off on Monday, April 8.
March Madness Picks & Predictions
Here's a statistic worth remembering when betting on March Madness. In the past 34 tournaments since 1985, a No. 1, 2 or 3 seed has won the national championship 30 times (88.2% of the time). Sure, this is an event where fairy tales are written. But the top seeds tend to dominate tournament play in the later rounds and should be your March Madness Picks.
Let's take a look at four Final Four contenders (odds provided by Bovada):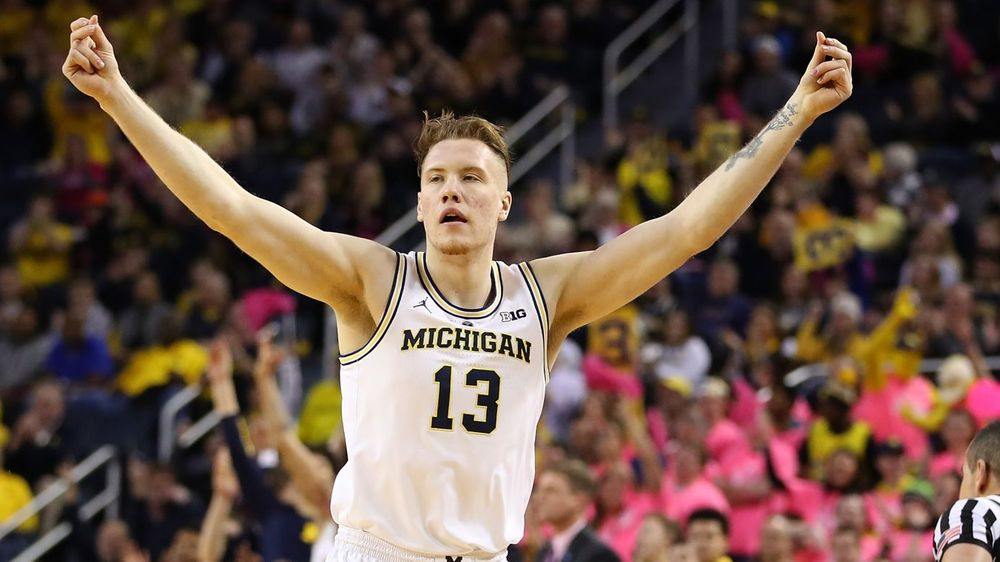 4. Michigan Wolverines
+850 (One national title: 1989)
This season is shaping up to be very similar from last year. The Wolverines won the Big Ten championship and earned a No. 3 regional seed in 2018. They could be peeking at the right time this season as well. Michigan is terrific on defense, but an inconsistent offense will dictate just how far they go in the tournament. The Wolverines lost in the national championship last season. That experience will only help in this year's run to another Final Four.
3. North Carolina Tar Heels
+2500 (Six national titles: 1957, 1982, 1993, 2005, 2009, 2017)
The next three selections have won a combined 19 national championships, including five of the last 10. The Tar Heels, considered a longshot at 25-1 this season, have been overshadowed by the play of Duke and Virginia. They have three starters as seniors with a pair of fantastic freshmen. Head coach Roy Williams, who has won three national titles with the Tar Heels, will have his team and their efficient three-point shooters ready for the tournament's big stage.
2. Kentucky Wildcats
+800 (Eight national titles: 1948, 1949, 1951, 1958, 1978, 1996, 1998, 2012)
The Wildcats are one of the youngest teams in the nation, but don't be fooled by their lack of experience. A recent 10-game winning streak and a victory over top-ranked Tennessee has only helped this young squad gain a bunch of confidence. Longtime head coach John Calipari, who has been with the team for a decade, has quietly put together one of the best defenses in the country. They also spread out the scoring well, with four players averaging double digits.
1. Duke Blue Devils
+170 (Five national titles: 1991, 1992, 2001, 2010, 2015)
Forward Zion Williamson is the overwhelming favorite to be the No. 1 pick for the NBA Draft, but he isn't Duke's only star. RJ Barrett, Cam Reddish and Tre Jones have helped the Blue Devils win all but two games so far this season (Gonzaga, Syracuse), which includes two nine-game winning streaks. Williamson and Barrett both average more than 20 points a game. The only drawback against this talented, explosive squad is its mediocre free throw shooting (68%). If the Blue Devils can improve at the line, there's no stopping them.
How to watch March Madness 2019
You can watch March Madness Live on network television or follow the action online. There will be free streaming of the whole event.
See below the top sportsbooks where you can wager online and choose the best one for you: